It's that time of year again! As we plan the last of our summer parties and vacations, thoughts of back-to-school supplies and new schedules tend to creep in.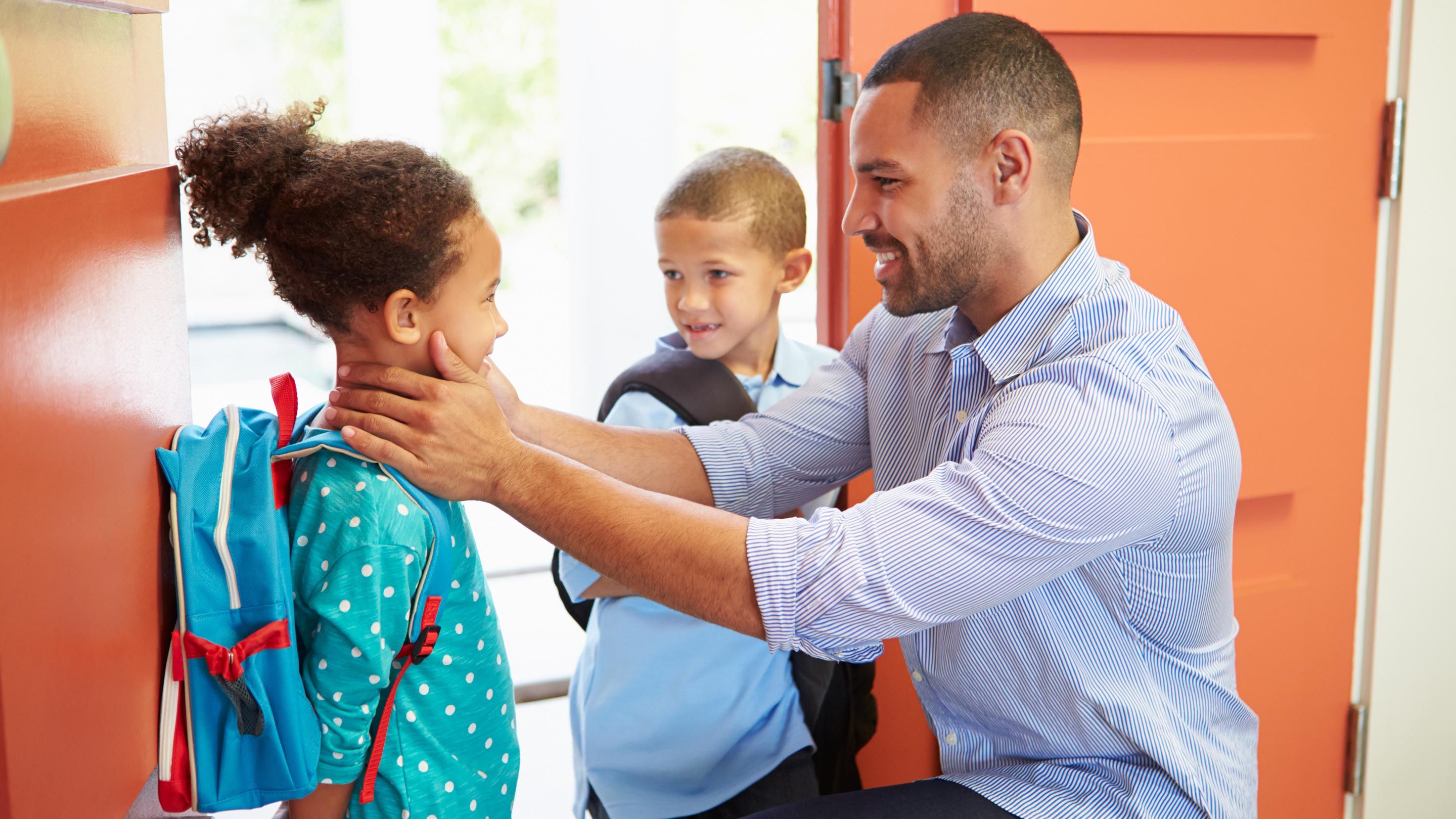 Gearing up for a new school year can be nerve-racking for both kids and parents. There are so many unknowns that come with beginning a new year, such as new teachers, classrooms, friends, a new routine, and sometimes even a new school. And although these changes can be frightening, they can also be an avenue for opportunity and success!
So, how do you turn the fear of the unknown into the excitement of a new beginning? You prepare.
Establish a Routine
During the summer months, all structure and routine may have gone out the window. Getting back into any routine is hard to do, so the sooner you start, the easier it will get!
When your child gets enough rest, they are better equipped to focus and face whatever the day brings. Reintroduce your child's nightly bedtime routine a couple of weeks before the first day of school to ensure they are getting the right amount of sleep by the time their schedule changes. For now, this routine may include things like having their clothes picked out for the next day. Once the school year begins, it should include things like making sure their homework is in their backpack.
If getting to sleep is a struggle for your child, please check out our blog, '5 Tips for an Easier Bedtime Routine', which lists several ways to make your bedtime routine go as smoothly as possible and includes a downloadable checklist.
Director of Southwest Human Development, Minday Zapata states, "As students transition back to school, those that have been focusing on their well-being are on the path to a good school year."
Talk Together
Talk with your child about the upcoming school year. Ask them how they are feeling: Are they anxious? Excited?
Talk with them about the previous year and what they can improve upon this year.
By knowing what they are anxious about ahead of time, you can do your best to help them prepare. Open communication between you and your child could be the key to a successful school year!
Use the Right Tools
Shopping for school supplies was always the highlight of school preparation for me! Picking out new notebooks and folders always made me feel confident and ready for my classes. But on the eve of the first day, my sparkly supplies couldn't stop the nerves from rushing back. I'd wonder: "Will I be able to find my classes on time?" and "Will I be able to complete my work?"
What if you could not only have the peace of mind that your child has the supplies they need, but also that they will know where to go, and be reminded to focus throughout the day? This is all possible through the wearable Revibe Connect device:
For example, if your child has a Spanish class in room 211 at 1 pm, go to the drop menu of the app and select "Schedule". In the schedule, click the white plus sign to add a "text reminder". Type in "Spanish Room 211", set the time for a few minutes before 1 pm, and sync the device to the app before she leaves for school. Your child will have fewer nerves because they will know where to go when the time comes! For more ideas on how to use text reminders, check out 'Top 5 Unique Ways to use Revibe'.
The device sends "reminder vibrations" to the wrist of the user throughout the day, prompting them to ask themselves: "Am I on task?" If yes, they keep up the good work. If no, it's just a trigger to resume on-task behavior. This self-awareness allows your child to work independently during class without the teacher having to redirect them.
The device's "Adaptive Mode" adjusts to the user's specific focus needs, ensuring your child receives the right amount of "reminder vibrations".

The Revibe Connect app allows you to view daily progress reports of your child's Attention Span, Focus Rate, Response Rate, Steps, Fidgets, and overall Focus Score. Having this kind of visibility will allow you to help your child in ways you were never able to before!
Revibe Connect: The Ultimate Back-to-School Tool!
Whatever your family's school-year stressors are, we want to see your child be as confident on the first day as they were picking out their school supplies, and we're here to help!
We know that each child faces different challenges, so if you would like to try Revibe, we do offer a 90-day money-back guarantee. If you are unsure, have questions, or just want to chat, please give us a call at (919) 521-8444 or email our support at support@revibetech.com. We can't wait to hear from you!
---
Sources: